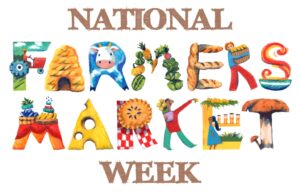 Dear Friends of IFM,
In recognition of National Farmers Market Week, August 6 – 12, 2023, we are writing to invite you to #LoveMyMarket by making a financial contribution to support the Independence Farmers Market.  Your contribution to the market helps sustain the IFM community, which is celebrating its 15 year anniversary, and enhances the quality of life for all who shop, visit and sell here.  Your gift of $15 or $150 (or more!) will make a difference, keeping the market strong for the next 15 years.   PLUS – your gift will make an additional impact – helping us meet the match for a $1500 pledge from two community members who also love the market. (To contribute online, click:
          https://graysonlandcare.org/product/donate-to-indpendence-farmers-market/  
(Other options are listed at the end of this email).
Our market impacts our community by increasing access to fresh food, stimulating the local economy and supporting conservation, connection and education.  So many benefits!
We often hear folks exclaim, "This is the best market ever!"      "I just love coming to see friends and buy fresh produce!"    "It's wonderful to support our local farmers, plus we get to know our neighbors!"
It takes roughly $35,000 a year to operate the IFM.  We fund the market through fundraising events, vendor fees, grants when available, and support from our patrons.  Thank you for being part of the community of IFM, for helping make our market what it is today – one of the best!  Please keep shopping, sharing with neighbors, building community and doing your part to keep IFM strong.
With hope for a healthy future for all,
The Independence Farmers Market committee
HOW TO CONTRIBUTE –
Checks may be mailed to: Independence Farmers Market, PO Box 373, Independence, VA  24348
Cash and Checks accepted on Fridays at the IFM tent near Main Street or in the IFM office on Wednesdays.
For contributions of stock or real property, please contact Michelle Pridgen at 276-768-0597 or via email at

[email protected]