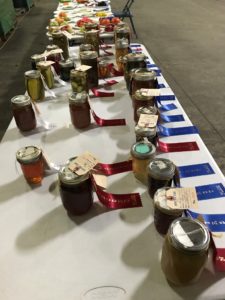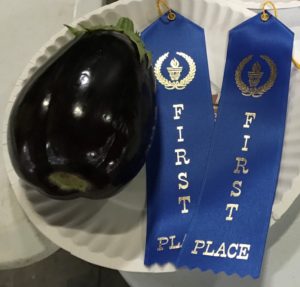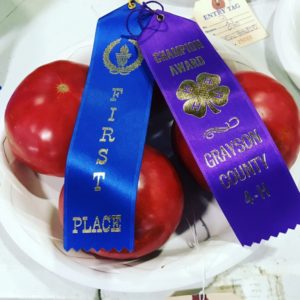 The 13th annual Grayson County Youth Livestock Show had 58 participants .  Beef and dairy cattle, lambs, pigs and chickens were exhibited.  In addition, the County Fair had 95 entries!  There were youth and adult classes in baked goods, canned goods and vegetables.  7 area agricultural organizations also had informational displays. Thank you to everyone who participated in, visited and help sponsor the 1st annual Grayson County Fair!
Anita Simpson took best in Class for canned goods with a beautiful mixed pickle.  Tom Simpson took best in class for vegetables with an absolutely perfect eggplant.  Phyllis Babbitt took best in class for baked goods with a simply delicious white yeast bread.  Laken Crowder won a total 4 of ribbons in youth baked goods.  4 year old Matthew won best in show for vegetables with his red heirloom tomatoes.
Save the date for the 2019 Fair, it will be Saturday August 10th!